Top 4 Most Popular Fashion Designers of Pakistan in 2023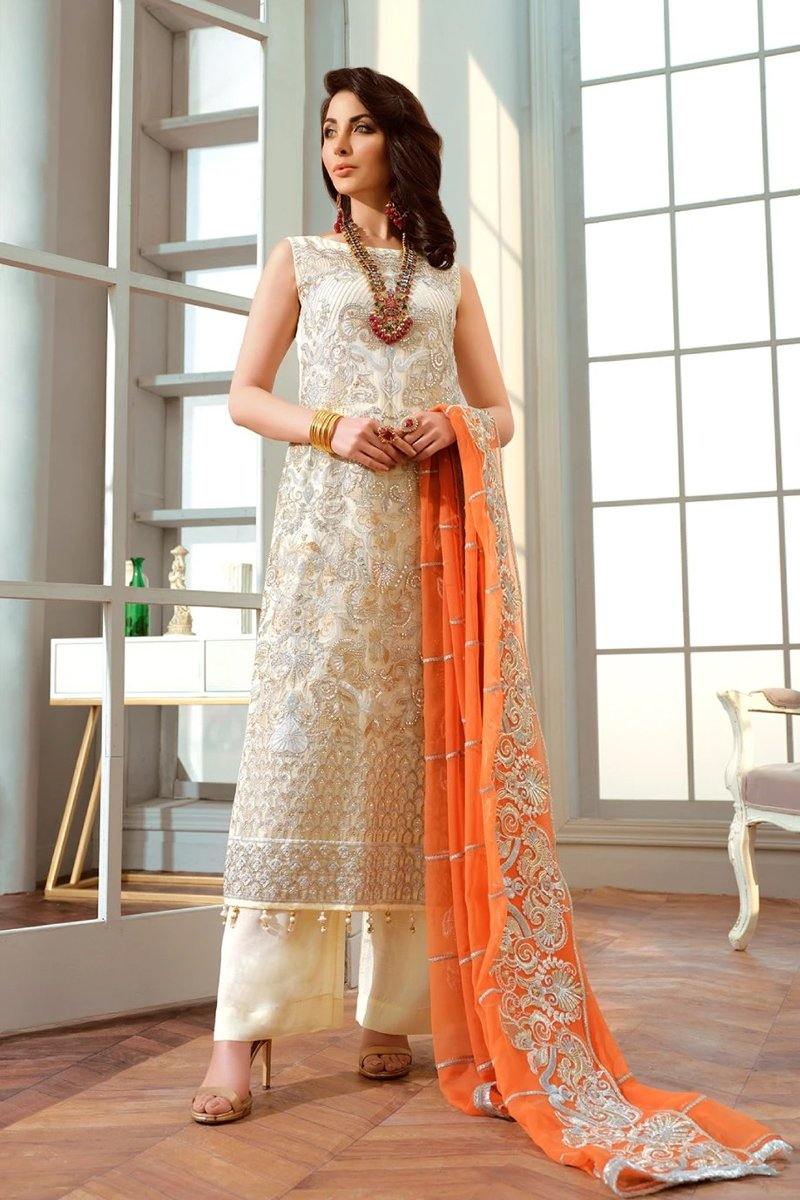 As a Pakistani female living in America, you must be aware of the traditions of the East and West both. When it comes to fashion, we all know Pakistani girls anywhere across the world love to dress up. This has become quite easier as you can easily purchase your favorite Pakistani dresses online.
Culture and fashion statements are moving parallel to each other. Clothing is a way to convey our personalities, our cultural background, and where we have been raised. Culture has a significant impact on our daily life, especially through trends, fashion, and technology development.
Eastern and Western traditions and fashion trends have evolved like mankind over the years and transformed to where they are today. As such, dress patterns and styles have remained in transition. A big part of both civilizations' self-expression includes clothes, from unique events to daily outfits.
Western vs Eastern Fashion
As compared to Western trends, the people of the East certainly have not lost touch with their roots and even though the trends have evolved a lot, there is still a touch of that local/cultural flare that gives your outfit oomph.
Pakistan Fashion Industry
In Pakistan, a country with a diverse religious and cultural background, the fashion industry is indeed beaming and thriving. Needless to say one of the most modern Muslim countries with evolving trends, the fashion industry of Pakistan is being appreciated throughout the globe.
Fashion Designers of Pakistan are trying to implement major fashion changes in the industry and spreading it throughout the world. The Fashion Pakistan Council aims to nurture and encourage the Pakistan fashion world all over the globe - locally and abroad, to facilitate innovation in design and to create partnerships with partnerships both inside and outside Pakistan.
All and all we are clear that the fashion industry of Pakistan is bringing our modern innovative designs based on the concept of traditional sub-continent fashion.
Some of the most popular designers recognized worldwide because of their work in fashion are:
Zainab Chotani
Zainab Chotani is a widely known fashion designer in Pakistan. She debuted as a designer for wedding couture and semi-formal to formal pieces. With fashion emerging in the world, Chotani has chosen to introduce haute couture to her line as well.
As among the most appreciated designers in Pakistan, Chotani has grown and gained popularity in a very short time. Her popularity has helped her to organize a showcase of her progress. Her achievements have allowed her to display her beautiful designs in foreign countries such as Dubai, the United States, and London.
Her designs speak to culture and trend merged altogether. Also, not to mention that every design comes with an Eastern name that reminds you of the femininity of the East. Some of her dresses might seem out of range for people but it is justified for the hard work as well as money invested in the production of each piece.
Khaadi Clothes
We all know Khadi clothes when we see that logo. Middle to upper middle class Pakistani has had the privilege to try the designs of Khaadi in USA by Shamoon Sultan - a recognized designer, textile expert, and owner of Khaadi. With rising success, Shamoon Sultan's Khaadi has transformed over time into a globally recognized international clothing chain.
Clothes are common because they're handwoven. The performance of Khaadi is also evidenced by the fact that Shamoon has been worthy of winning several prizes. This Eid Khaadi has launched an Eid Special Unstitched Collection, which you can purchase at affordable prices.
Khaadi is however not simply confined to producing female clothing. They have also introduced multiple sections in their clothing range including:
Khaadi Pret
Unstitched
Khaadi kids
Khaadi home
Khaadi cosmetics
Maryum n Maria
Maryum and Maria can be classified among the trendsetters in the fashion industry. From their bridal like to the more semi-formal dresses, there is a lot that they are offering their customers. Even though they mainly focus on selling wedding apparel, they do sell PRET wear and a trendy version of your typical Pakistani styles for events.
Including vivid colorful colors to deeper tones, there's a range of choices to pick including. In their latest range, Maryum and Maria have provided a variety of dresses that you can order for your family events and functions even in America.
Baroque Clothes
Ah, the beauty of chiffon semi-formals. Chiffon is probably recognized as the fabric of semi-formal events in Pakistan. Over the years it has taken over other fabrics and it is now available in amazing designs – especially the ones made by Baroque.
You can order from their amazing collection even in America and stay in touch with the Branded Pakistani Casuals. The designers and owners of Baroque have worked enough to launch Baroque clothes as the most in-demand brand of the country.
Chic colors, digital prints, cultural designs, and embroidery are accompanied by the best quality fabric to ensure that you are having a worthwhile purchase.
How can we order this Pakistani Dresses Online with Free Shipping in America?
Normally, we would say that it can be a hefty task to order something from this far. However, for US-based Pakistanis, websites like StringnThread are offering clothing from these original brands all over the USA. Not only thing but if you order anything over 100 dollars, you can enjoy free shipping all over America. Enjoy the taste of the East while sitting in the territories of the West and make sure that all your Pakistani events and functions are blessed with these amazing designs.
Conclusion
Fashion in the east and west has evolved in their way. However, eastern fashion still holds its usual flair and Eastern taste. Pakistan is one of the most fashion-versatile and modern Muslim states of the world and needless to say, the fashion industry in the country is thriving.
With many famous fashion designers working to promote this industry, we can now say proudly that international supply websites like StringnThread have also taken the responsibility to serve the Pakistanis who are thousands of miles away from their homes in America. We also offers gift card for your loved ones you can send them Pakistani dresses as a gift.