Top Pakistani Fashion Trends For Spring to Follow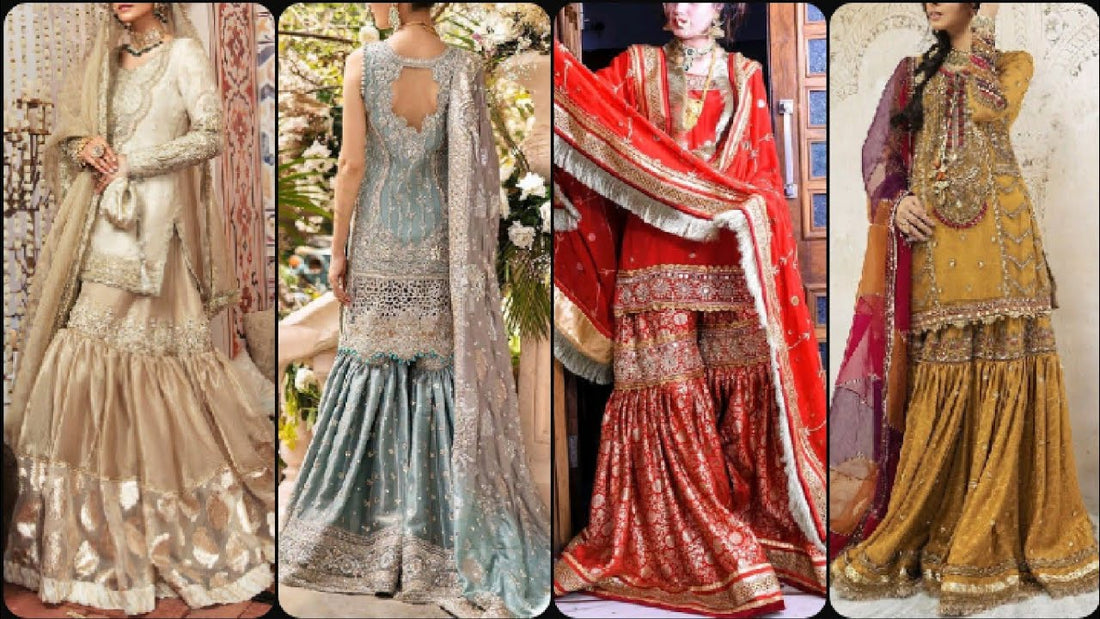 Are you on the hunt for the latest Pakistani clothes online in USA? Or – maybe you just want to keep tabs on what's hip and happening for the Spring fashion collection back home and how can those desi trends be recreated here in the US. Well, we not only stock all fabulous Pakistani and Indian fashion clothing for you, but we also are eager to help you style those effortlessly.
These are the fashion trends currently quite big for Spring, feast your eyes and don't forget to check our latest collection.
Chikankari Straight cut Shirts
For an ethereal timeless and elegant demeanor, we suggest checking out the luxury pret collections of high street Pakistani clothing brands such as Generations, Sana Safinaz and Khaadi. Long straight cut kurtas in 'contemporary oatmeal' hues are right on par with keeping up with the global fashion trends while simultaneously being eloquent of your local cultural idiom. Style them with bold dupattas and matching straight pants for semi-formal events and gatherings.
The Ajrak Print
The quintessential ajrak prints have always been a cult classic when it comes to Pakistani clothing. Only now, they have taken the front seat in the fashion scene. Last year, it was sindhi ajraks with heavy mirror work all over that took over most of the spring and summer fashion scene. This year, saraiki ajrak patterns are predicted to be seen everywhere. From block printed peplums and kurtis to heavily embellished dupattas, the ajrak print can be as chic or as fancy as you want it to be.
Tie-and-Dyed Shirts & Dupattas
As seen on Victoria Beckham and other luxury fashion brands during the Spring fashion weeks, tie-and-dye is a style that our brands from back home also revived in their spring collections. Encapsulating the spirit of feisty and energetic rural youth, these patterns are a nice reminiscent of home. You can wear a tie-and-dyed shirt with plain trousers or style a bold tie-and-dyed dupatta with an all-white ensemble to accentuate the colors in it.
Embroidered Denim
What Khaadi started in 2017 was warmly greeted not only by all of its loyal customers but also by the fellow contemporary Pakistani fashion labels. Denim kurtas is one of the most popular trends of the season; with bold and bright intricate detailing of embroidery on the neckline, sleeves, and borders, this is a Pakistani clothing article you can easily incorporate in your everyday apparel in the USA.