Why Pakistani Chiffon Suits and Dresses Are Hot Trends?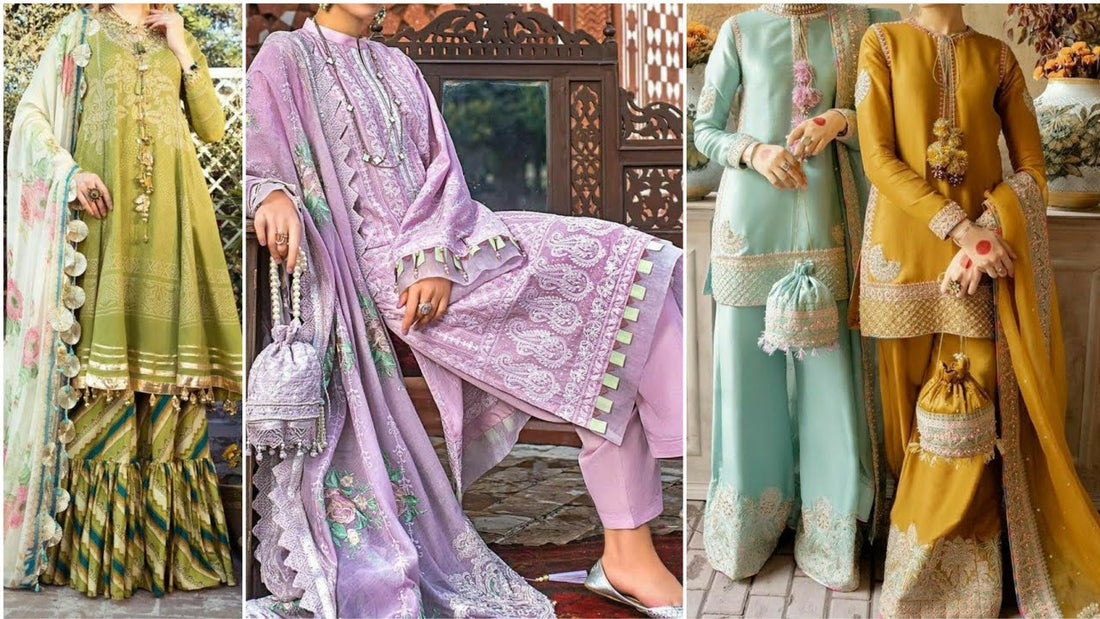 Chiffon suits or dresses are made up of chiffon fabric designed finely with threads, sequins, beads and diamond work. Chiffon Embroidered fabric is best known for its beautiful and luxurious look, and chiffon suits and dresses never go out of style in Pakistani Clothing fashion. Though suits, kurtas, and dresses compose modern designs, chiffon makes it elegant and classic. Chiffon dresses are the one in demand throughout the year because they go great with any special events like weddings, parties, festivals, and occasions. Chiffon suits are something that can go perfectly for casual as well as party wear. Baroque, Maryum n Maria, Maria B are some of the brands to shop Pakistani Clothing Brand online USA

Chiffon Kurtas for Semi-formal
These days women prefer to wear chiffon dresses for casual as well as Pakistani formal dresses because they always make one look classic. Chiffon Kurta paired with sleek straight silk pants will give you the classic outfit for your semi-formal wear.
Chiffon Dresses for Wedding
Chiffon wedding dresses collection is one of the hottest trends in Pakistani Clothing. The Chiffon wedding collection has dresses and suits hand-woven and machine embroidered with diamonds and stonework that will make you fall in love with them at first sight.
Shopping for wedding dresses requires lots of effort from looking for the perfect fabric, the perfect color, the perfect embroidery, and many more. If you want to reduce all your shopping efforts and get a gorgeous dress, then buying a Chiffon Embroidered or Chantelle Chiffon Dress will be the best option for you.
Chiffon Dresses for Party Wear
Also, the new trends in Chantelle Chiffon and Embroidered Chiffon have a breathtaking collection to shop from Baroque. Wearing a traditional Chiffon suit will make you stand out at the party and have people asking for the designer of your dress. Explore the beautiful collection of latest Pakistani Clothes and outfits at stringnthread,
Pakistani Chiffon Dresses are Available Worldwide
With online shopping worldwide, every woman prefers to search for her perfect dresses sitting at home. From Online Baroque Collection to Pakistani Boutique Houston, the Luxury Chiffon dresses and suits have never failed to attract buyers with their designs and unique looks.
Pakistani Chiffon dresses have an endless collection with beautiful embroidered work, prints, and colors. You can get designer chiffon dresses and suits collection under http://www.stringnthread.com/ There is plenty of variety to choose from high-quality and luxury chiffon dresses here, to cater to all your needs for a fashionable outfit.