Luxury Lawn Collection 2023: All You Need To Know!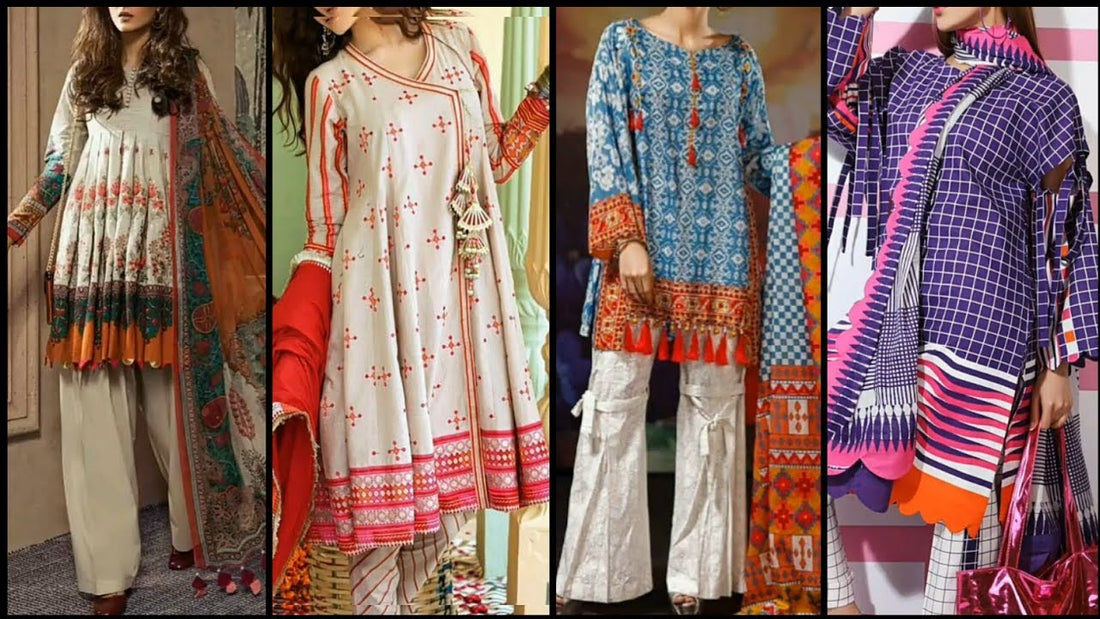 The summer season comes as a treat when we talk about Pakistani clothing with all the vibrant colors of the season. The bright and bold hues of festive clothes with stunning and intricate detailing is always a vibe of its own!
Therefore, this summer, get all set to get out of your homes styled in gorgeous luxury lawn dresses at hi-teas, brunches, or dinners with friends or family. Check out to know all about the luxury lawn collection, 2023, by various brands so you can quickly decide what to wear in this breezy weather.
How to choose the best luxury lawn this season?
The ever-changing world of fashion, especially desi clothing, has opened many doors for Pakistani fashion brands. The race to be on top has gotten all the brands to constantly stay in trend and deliver the best to their customers.
Summer lawn, whether luxury or standard, is meant to keep you chic, trendy, and comfy. Almost every Pakistani lawn brand has launched its daily wear festive collection. Therefore it is pretty challenging to shortlist which brand to go for.
However, this year the top trending fabric in the luxury lawn is the Chicken Kari luxury lawn collection which is available in soft and bold color palettes. There are many brands to look up for chicken Kari lawn, with further options like solids, embroidered, or embellished, making it a perfect festive wear.
Which luxury lawn brands are the hot selling this year?
Pakistan is truly blessed to have an array of desi clothing brands launching their gorgeous luxury lawn collection every year. These brands are not only popular in the country but also all over the world. Listed below are some hot-selling brands whose luxury lawn outfits are to die for!
Farah Talib Aziz
Showing off gorgeous bold colors with minimal embroidery and embellishments, FTA is worth all the praises. The captivating intricate detailing on every lawn dress catches instant attention and is a must-have in the summer season!
Maria B.
Every year, the luxury lawn collection by Maria B is the pioneer of beauty and craftsmanship. With unique aesthetics, the creative designers are experts in creating masterpieces with bold and soft colors and heavy or light embroidery.
Zara Shahjahan
From traditional lawns to rich tribal designs, Zara Shahjahan is one of the most popular brands for making majestic luxury lawn dresses with stunning color schemes. A bright-colored three-piece dress from Zara Shahjahan is a must-have for all Pakistani clothing enthusiasts.
Strings & Threads all the way!
A luxury lawn dress is a classic three-piece dress with heavily embroidered dreamy shirts or minimal lightly embellished shirts with heavy dupattas. Strings & Threads are always delighted to serve our customers with gorgeous lawn collections by famous Pakistani brands. We are proud to offer 100% original products with a shipping facility all over the United States, offering overseas desi clothing lovers to wear gorgeous Pakistani dresses and know what our fashion industry is actually capable of!