The Best Pakistani Designers to Try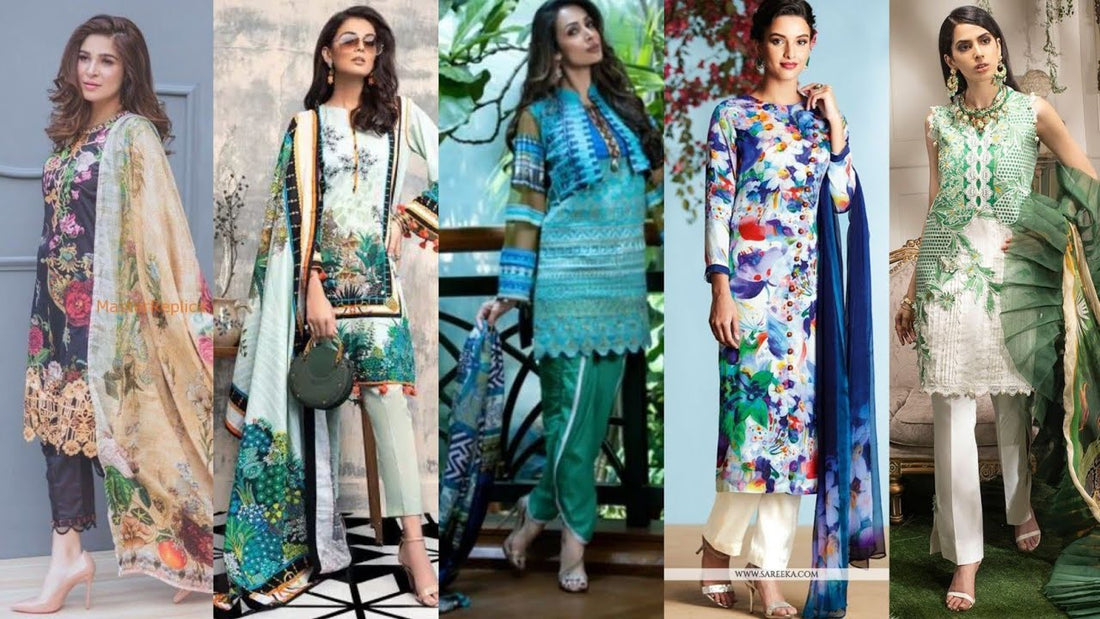 Fashion encompasses more than just clothing design. Each country and region of the world has its distinct style, which is one of the most important characteristics of a person's personality! This means that the fashion industry in each country is radically distinct from the other. Pakistani fashion designers and brands uniquely create their designs. Their beautiful styles characterize Pakistani culture and they are the first thing that comes to mind when people think of Pakistan. So let's discuss the best Pakistani fashion designers and clothing brands in the blog below.
Maria B is a well-known figure in the field of fashion design. Her name appears among the most popular fashion designers and brands. She has a lot of collections under her hood that includes wedding wear, party wear, chiffon ensembles, lawn, kids wear, and more.
For decades, Maria B has unquestionably been a market pioneer in the design sector. In the Pakistani fashion business, she is the one that presents a spectacular fusion of Eastern and Western attire with the use of vibrant, rich colors and fluid designs that retain their own individual appeal.
Zara Shahjahan has long been a well-known designer for her pret and ready-to-wear collections, but she outdid herself with her formal and bridal wear.
Natural elements inspire her creations. In her designs, she incorporates flowers and birds, as well as calming colors and unusual modern cuts and embroidery. She says she wants her outfits to be elegant and sophisticated while also being wearable. Her brand is now one of Pakistan's largest premium/luxury clothing brands.
Everyone who knows Pakistani fashion knows baroque. The name does not require a formal introduction. It is a very powerful brand in Pakistan's clothing industry, and it is particularly well-known for its fancy party-wear garments.
Baroque showcases garments very creatively and appealingly. The brand's status is gaining popularity and is extremely praiseworthy by all fashion lovers.
Emaan Adeel's apparel and accessories are all meticulously handcrafted in Pakistan using the best materials. She typically works with chiffons, hand-woven silks, French lace, embroidery, and brocade. She is also a master of traditional eastern silhouettes. Her favorite is ghagra choli which she frequently includes in her collections. Her designs are one of a kind, drawing inspiration from the latest fashion trends and styles. So, if you enjoy experimenting with your appearance for wedding wear, keep an eye out for her innovative designs.
Nakoosh, one of Pakistan's best fashion brands, surely knows how to use a wealth of brilliant colors to create beauty. Nakoosh's opulent party collection has a tinge of modernism with an undercurrent taste of tradition. By displaying stunning clothes decorated with heavy work that look Ethereal, elegant, and exceptionally beautiful, nakoosh genuinely reflects Pakistan's legacy, history, and rich culture. All of nakoosh's pieces look exquisitely gorgeous and are a must-have in every woman's closet.